Book in hand, I was searching for a place to read. The book was John Berger's 1980 collection, About Looking. The walk was through downtown Columbus, and later along the Scioto river. I ended up, where I often do, on the West side of the bank, where there's a stair-step of cement sitting areas interspersed with grassy patches. It's almost always empty, and offers a brilliant, unhindered view of the city. I had read Berger's essay, "Why Look at Animals," a few days before, and planned to give it another go, and then I saw this: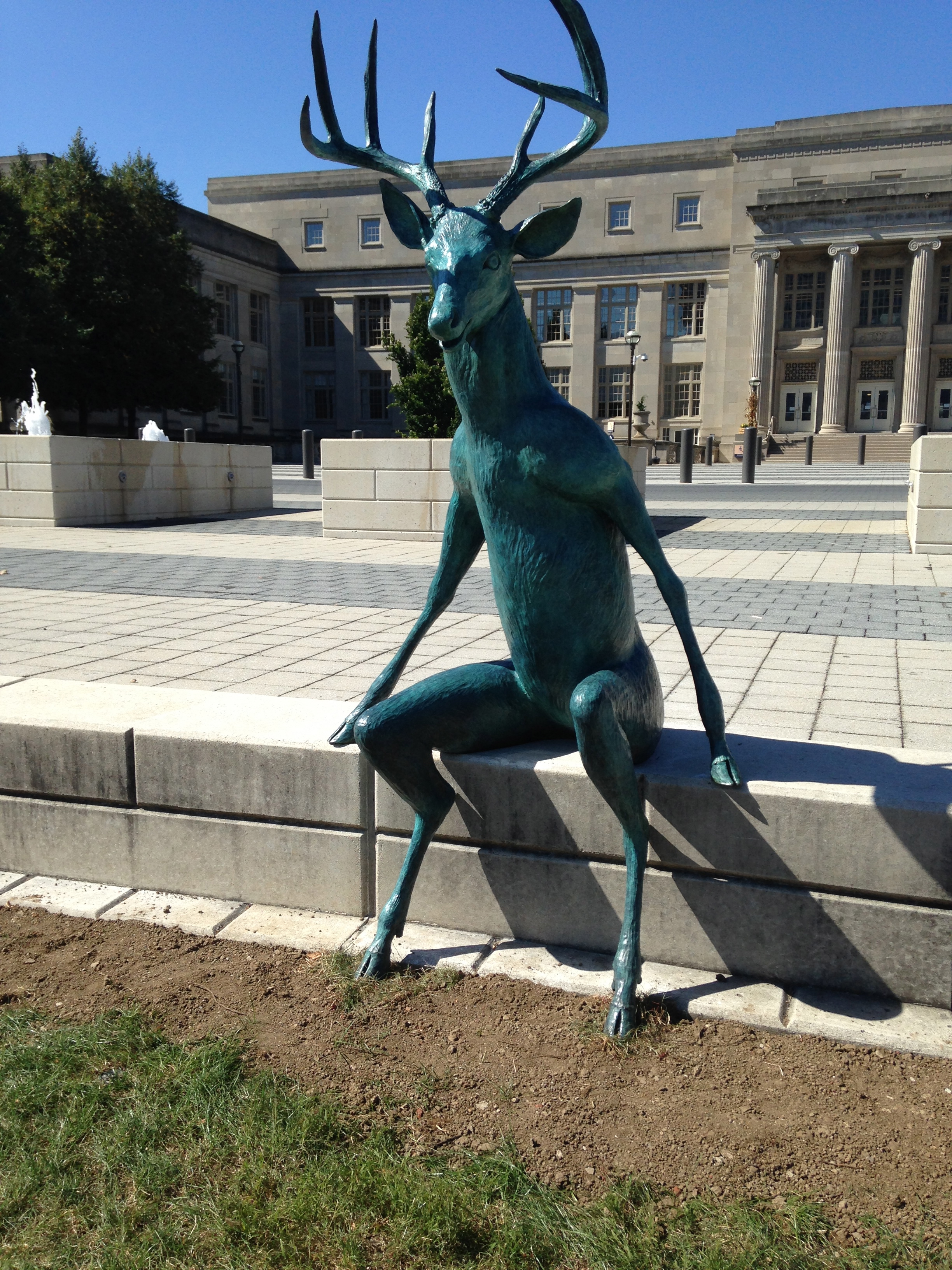 Rarely does my reading align so perfectly with my daily stroll. If you want to know more about the sculptures, you can read about them here.
Below, quotes from Berger's brilliant essay and more photos of bronze deers.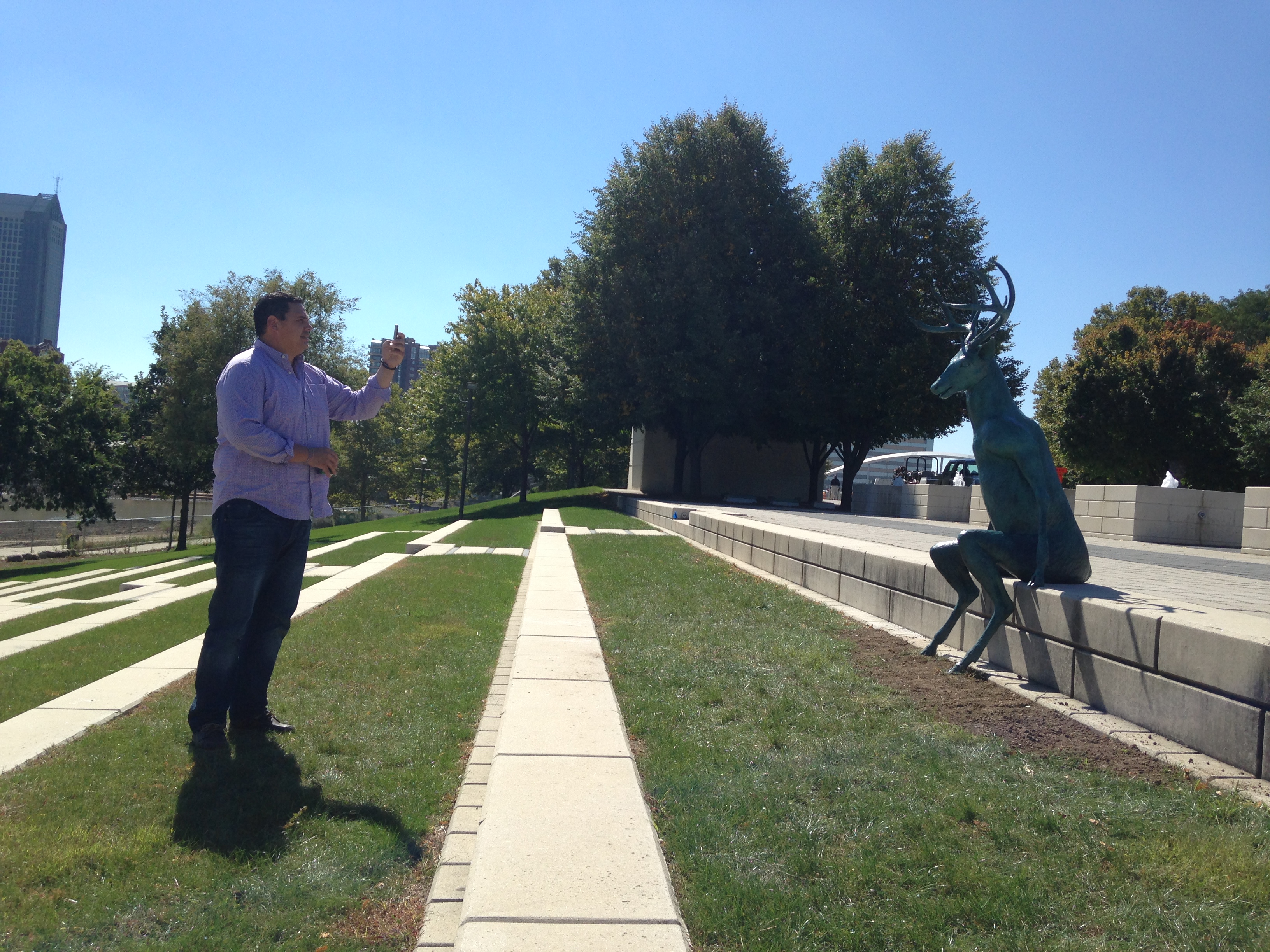 "Until the 19th century, however, anthropomorphism was integral to the relation between man and animal and was an expression of their proximity. Anthropomorphism was the residue of the continuous use of animal metaphor. In the last two centuries, animals have gradually disappeared. Today we live without them. And in this new solitude, anthropomorphism makes us doubly uneasy."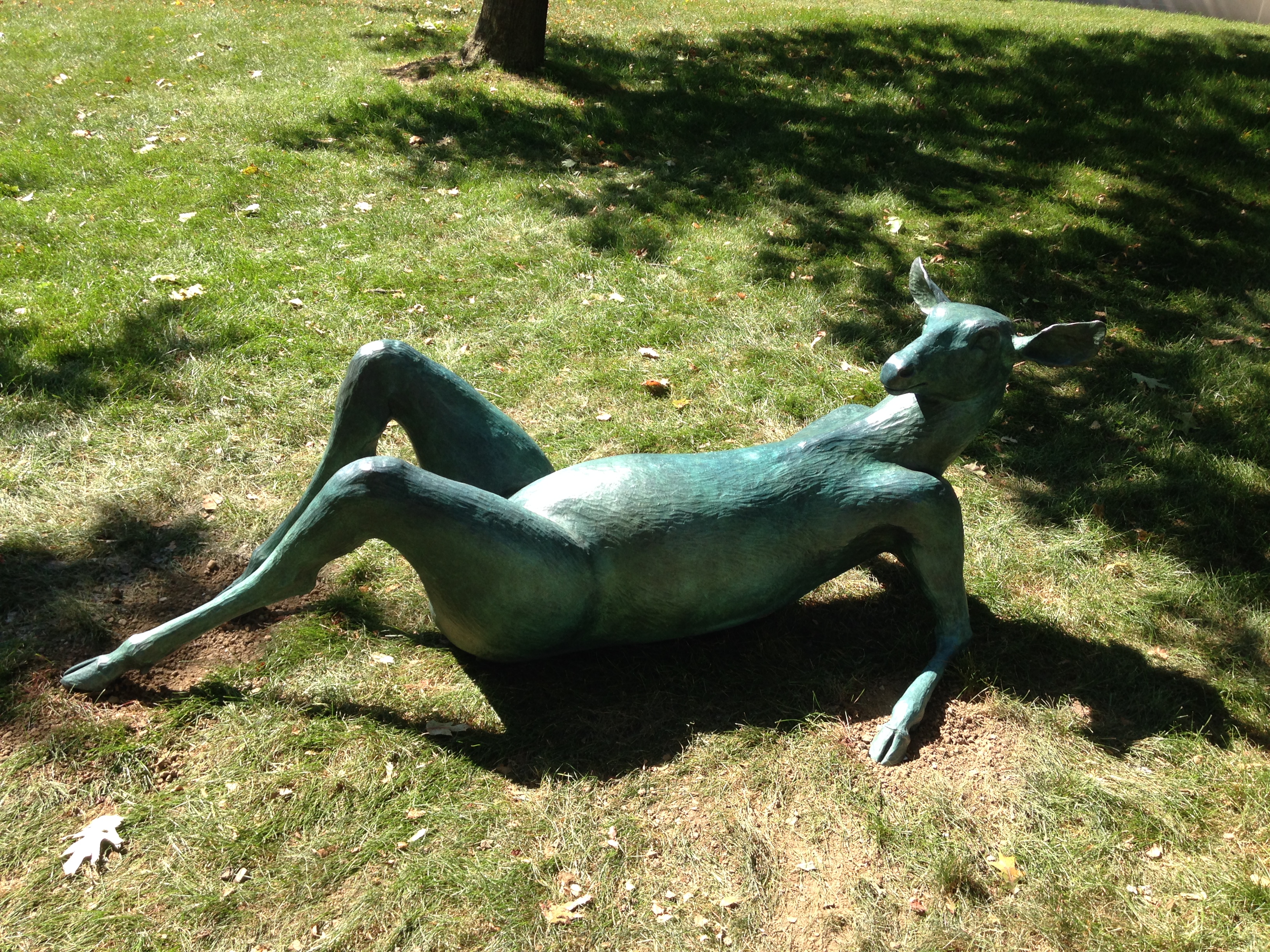 "Public zoos came into existence at the beginning of the period which was to see the disappearance of animals from daily life. The zoo to which people go to meet animals, to observe them, to see them, is, in fact, a monument to the impossibility of such encounters. Modern zoos are an epitaph to a relationship which was as old as man. They are not seen as such because the wrong questions have been addressed to zoos."